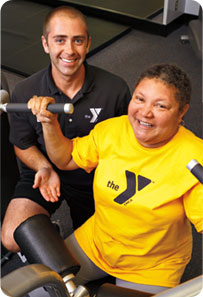 For Cancer Survivors
"Restwise has been a great help to me, and I would like to see it benefit more people."
-
Chad Ward, two-time cancer survivor and LIVESTRONG at the YMCA participant
Through our relationship with LIVESTRONG at the YMCA, we are very pleased to offer Restwise to you at no cost. What we ask in return is that you do your best to use it daily, that you listen to what it tells you, and that you share your thoughts with us at the end of the first month. Although Restwise has helped elite athletes win world championships and Olympic medals for years, and although it has been demonstrated to help cancer survivors regain strength and fitness faster than exercise alone, we are still in the early stages of adapting it for cancer survivors. Your feedback will be a great help to us and thus to future cancer survivors. With that, here's how to get started.