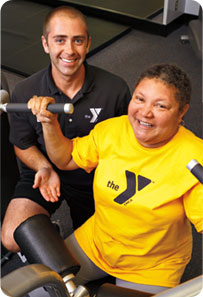 For Cancer Survivors
"I was surprised when it would tell me to rest, but when I took the advice I felt better."
"It was easy to use, and the feedback from the program was useful."
-
Participants in the LIVESTRONG at the YMCA program who used Restwise
We are incredibly excited that a product we intended for elite athletes has proven really useful for cancer survivors. So excited in fact that we want every cancer survivor to be able to use it for free. We hope that this will become possible through the generosity of the cancer survivor community. At least for now, we are pleased to offer Restwise to you at no cost.

What we ask in return is that you do your best to use it daily, that you listen to what it tells you, and that you share your thoughts with us at the end of the first month. Although we know Restwise helps cancer survivors regain strength and fitness faster than exercise alone, we also know that we still need to do a lot of work to adapt it for cancer survivors. Your feedback will be a great help to us and thus to future cancer survivors. With that, here's how to get started.
Scroll down and click the image below to watch the two-minute video we developed for participants of the LIVESTRONG at the YMCA program.