Recovery Software
|
Recovery Hardware
|
Purchase FAQs
|
Overseas Resellers
Recovery Software
Service Subscriptions
Recovery Hardware
The equipment
Restwise software does not require any hardware, but some devices can make it easier to capture and enter some of the Restwise data.

A pulse oximeter offers a quick, simple and accurate way to measure two Restwise inputs, your resting heart rate and the optional oxygen saturation (SP02) level. We no longer sell a Restwise oximeter, but you buy one on Amazon.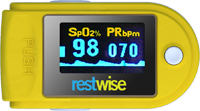 The Withings Pulse O2 captures heart rate, SP02, sleep quality and sleep quantity. Some of these items load automatically into Restwise, and the others will soon. You can buy the Pulse O2 directly from Withings.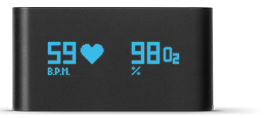 Purchase FAQs
How does your free trial work?
What payment forms do you accept?
What is your warranty policy for the POD?
Do I need the POD?
How do I cancel a subscription once I have started paying for it?
Do you offer volume or team discounts?
Do you have overseas resellers?